I always wanted to carry a Boberg XR9s as a CCW piece, but my early trouble with the handgun during the break-in period left me with an uneasy feeling that it would fail when I needed it most. After experiencing some issues with its replacement, a Kimber Solo, I decided to come up with a way to put it through the paces enough to put me at ease. My plan is to run the Boberg in IDPA stages for a while and see exactly how reliable it is (or isnt).
2/14/16 – IDPA Classifier and BUG match (140 Rounds)
I ran the little Boberg through a 50 round bug match and the IDPA classifier (90 rounds) right after. I was using Remington UMC (Yellow Box 250 rounds) 115gr JHP ammo. The little guy performed remarkably well. During the entire match, I had 1 failure to go fully into battery at about 100 rounds in, I had to slap the slide home with my support hand. Other than that no malfunctions at all. This is a vast improvement from where I started with this little gun. The accuracy is fantastic. the POI is higher than the HKs I'm used to, but that will improve in time. My qualification time was 171.02 which, according to the IDPA Rule Book is 2/100 of a second away from SharpShooter classification. Not too shabby.
Another issue is the scarcity of parts. At the moment, no one sells parts for the Boberg online. The company was recently purchased by Bond Arms, who is releasing the handgun as the Bond Arms Bullpup pistol.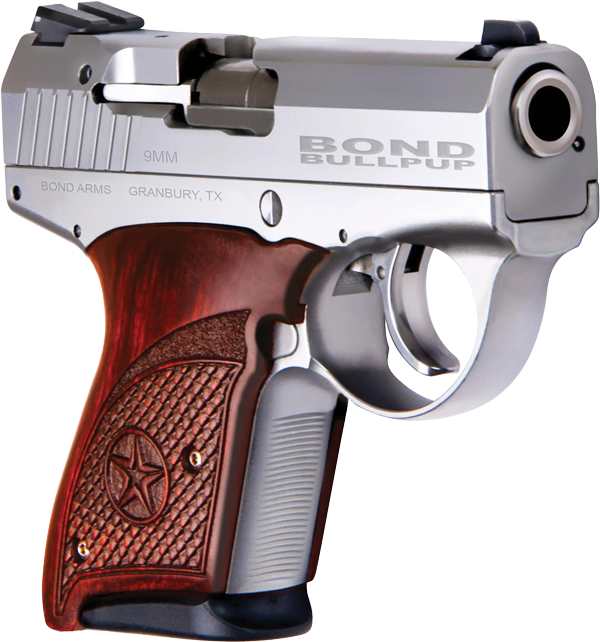 If Bond Arms fails to release their updated version of the pistol, the current Bobergs will raise in value as collector pieces. This has some people raising the price of their Bobergs, and makes parts pretty hard to come by. Bond Arms has pushed back the release of their pistol till later in the year.
Ill keep you posted after I spend more time behind the trigger of this thing. I have been warming up to this little pistol for a while now. I really want it to prove itself reliable enough for everyday carry.