Sig 556
Added Magpul PRS stock and Double Diamond Stock adapter.
Leupold Optics VX-1 3-9x50mm with the Alumina flip up covers.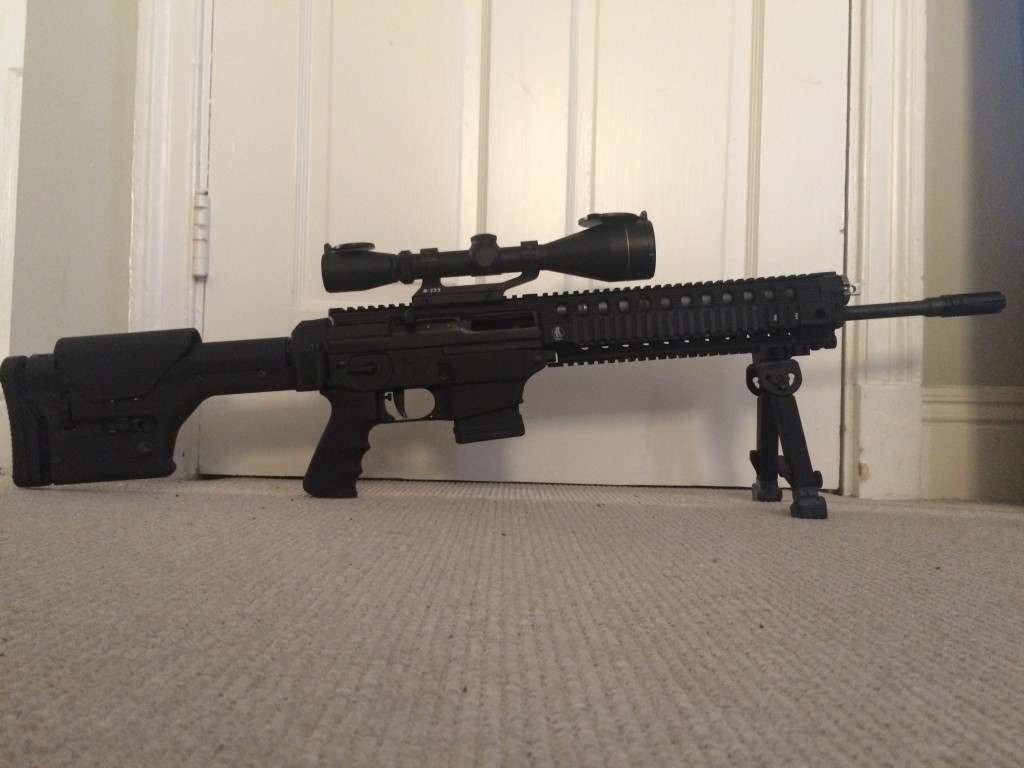 Side folding stock, because why not.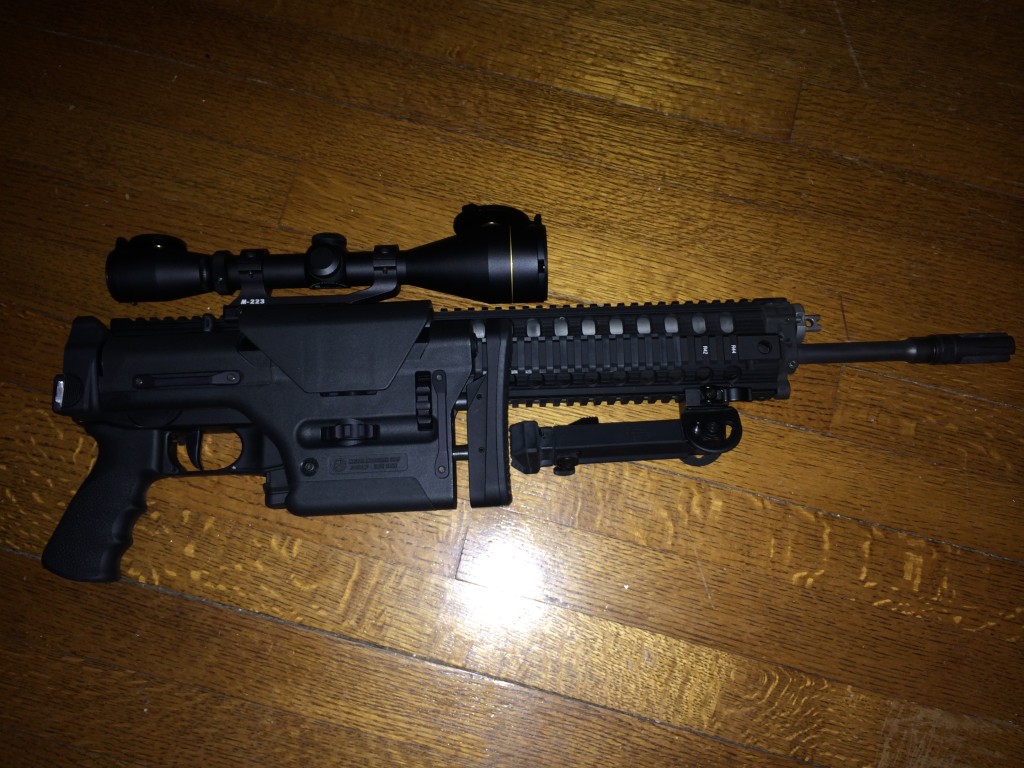 Stock clears the charging handle when locked back.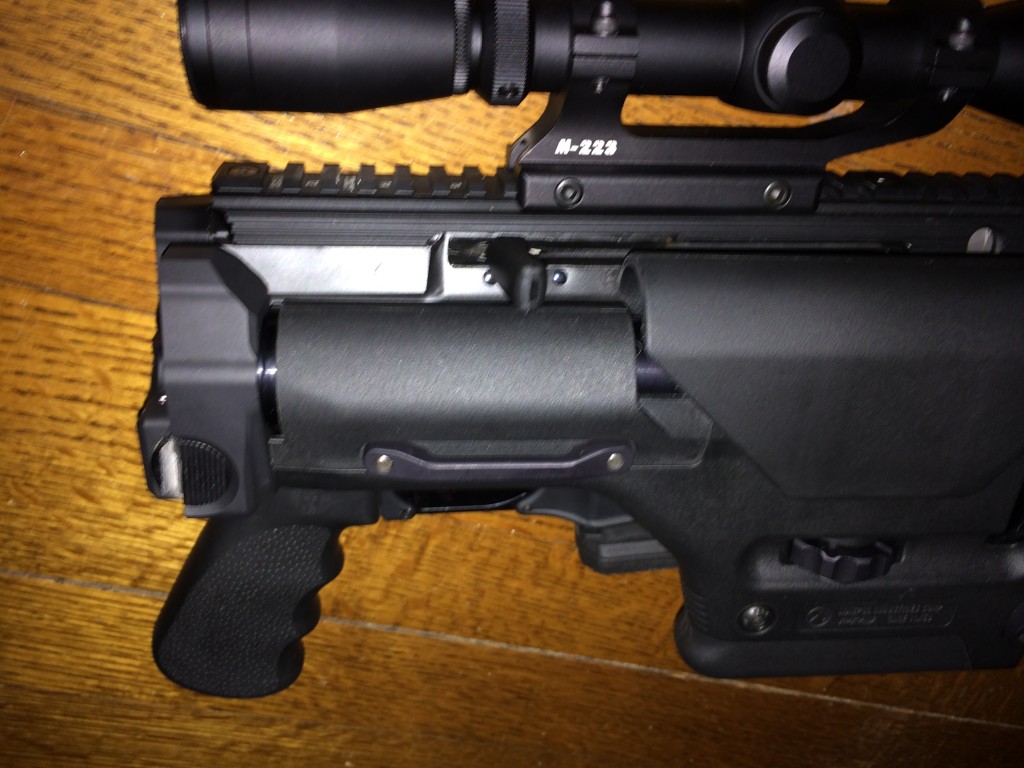 The gun design beats the hell out of the brass, which retaliates with the customary Sig556 Brass Rash.