New Meprolight Night Sights came in. To be installed on my HK P2000. Size and appearance is pretty close to the original white dot sights that came with the pistol.
I had tried to purchase night sights locally, but none of the shops I went to had a sight pusher compatible with my HK. I purchased the Ameriglo sight pusher off the internet to do the installation myself. After seeing pictures of the tool online, I was actually surprised at how large it is once in hand.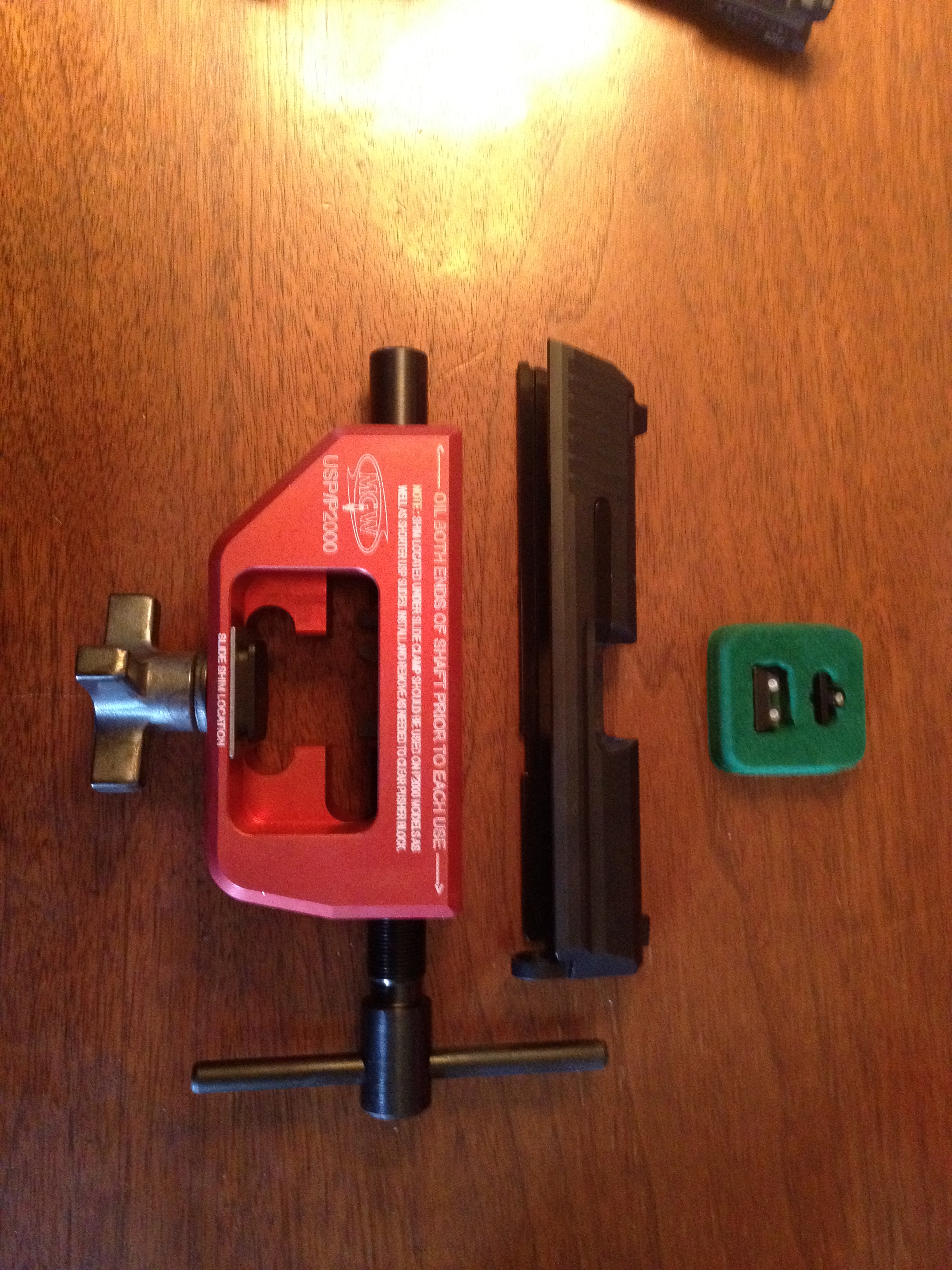 Followed the directions that came supplied with the sights and found installation to be pretty easy. I had the Viridian Laser pretty well sighted in so I used it to verify the night sights were properly aligned.
First impressions of the Meprolights is pretty good. They are plenty bright in low light situations, and the white rings are easy to see in very light situations.
Update to come after a couple hundred rounds to see how they are holding up.